Guerrilla post
Not suitable for Truth Deniers

"When I despair, I remember that all through history the way of truth and love have always won. There have been tyrants and murderers, and for a time, they can seem invincible, but in the end, they always fall. Think of it–always." ― Mahatma Gandhi
Bob Moran: Organ Grinder
Brian Shilhavy, Editor, Health Impact News:
As the COVID-19 plandemic unfolded in 2020, honest journalists not employed by the pharma-funded corporate media did real investigative research into this "new" deadly "virus," and it was quickly discovered that this "virus" had never in fact been isolated and seen, and that the PCR tests used to "detect" it were meaningless.
However, the fact is that no virus has ever been isolated and detected, and one scientist who has been blowing the whistle on this false belief in viruses, stating that belief in viruses is a "religion," is German microbiologist Dr. Stefan Lanka.
The Virus Hunter Dr. Stefan Lanka: Belief in "Viruses" is a Religion
Joss Wynne Evans, Blue Tara: The WEF of Klaus Schwab, guarded by their private police and 5,000 Swiss military with a no-fly zone overhead, do not want you to know the names of the public figures who betray the trust of those who they are meant to represent by their covert attendance . We may very well observe that were the activities of the WEF in any truth benign it would not be necessary to attempt to conceal attendance. The list, that has of course been circulating widely, states:
Chris Turner, The Last Transmission: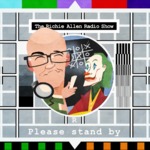 Richie is joined by Paul Craig Roberts and Tony Gosling.
Paul is a former US Assistant Secretary of The Treasury. He is an author and journalist. Read him at www.paulcraigroberts.org
Tony presents "Not The BCFM Politics Show" every Friday from Bristol. He's an author and former BBC journalist. www.bilderberg.org
On today's show, Richie and his guests discuss the latest horrific school shooting in the US, a possible resolution to the Ukraine war, Monkeypox, Covid vaccine injuries, Partygate and much more.
Been sent this. Not had a chance to look through it yet:
Australian National University Archives:
PROOF THAT THE WHO WAS DEVELOPING PRIONS AS A BIO-WEAPON FOR DEPOPULATION:
A talented researcher named Julie-Anne Turner recently found and shared with me the attached documents publicly available in the National Archives.
These documents prove that an epidemiologist Dr Scragg, whilst in the employ of the WORLD HEALTH ORGANISATION in the late 50's and early 60's, was studying Kuru for the purposes of DE-POPULATION (2nd document in this post.)
Item 1 – Kuru. File No.32/35. Correspondence of John Gunther, Director of the Department of Public Health, Port Moresby, regarding Kuru disease. Correspondents include D. Carleton Gajdusek, V. Zigas, Roy Scragg, S.G. Anderson, F.M. Burnet and D.M. Cleland.
I've been using Proton Mail and it's proving to be better than the others I've used.
I've joined their referral programme.
***
also
***Please be sure to check out Nexus Magazine's rolling Alternative News Project (in the right-hand side bar). It is constantly updated, several times a day.