WELCOME to Howlin' at the Moon.
You may need to REFRESH this page.
Not suitable for Truth Deniers
Hell no
Dr. Nicole Delépine, Global Research, Nouveau Monde: Several months ago, we expressed at least "theoretical reservations" about vaccinating cancer patients or former patients who had been cured, because of the underlying mechanism of the gene injection on immunity.
Several geneticists had also expressed their concerns about the possible interference between active or dormant cancer cells and the activity of gene therapy on lymphocytes in particular.
Months have passed, and the vaccine madness has amplified, leading to the refusal of patients without a passport in hospitals (which, as is well known, are intended to receive only healthy people) and to the demand that patients be vaccinated  before receiving any treatment, including cancer patients.
We are in a world gone mad and yet these stories are multiplying,
The Incidence of Cancer, Triggered by the Covid 19 "Vaccine"
Judy Wilyman, People for Safe Vaccines: It is the 'education' and regulation of doctors that is preventing doctors from practicing medicine with integrity in 2020-21. The Government Therapeutic Goods Administrator (TGA) of Drugs/Vaccines in Australia states that COVID-19 vaccines are:
Australian Doctors are Complicit in Experimentation on the Population
…and someone I know experienced the utter ignorance and contempt from the doctor he saw at the local pharma turnstile. When the doctor was asked, "Have you seen the reporting systems: TGA, VAERS, and the Yellow Card, in the UK?" He replied, "What is the TGA?"…"and to just get the jab".
Global Research: Video: Listen to Dr. Michael Yeadon, former Vice President and Chief Science Officer of Pfizer, talking about the pandemic and the COVID vaccine.
A Final Warning to Humanity from Former Pfizer Chief Scientist Michael Yeadon: We are standing at the Gates of Hell:
https://www.globalresearch.ca/video-final-warning-humanity-former-pfizer-chief-scientist-michael-yeadon/5756523
There are studies that indicate these waccs are absolutely likely to trigger cancers. Here's one:
SD Wells, A Final Warning: There's a secret layer of information in your cells called messenger RNA, that's located between DNA and proteins, that serves as a critical link. Now, in a medical shocker to the whole world of vaccine philosophy, scientists at Sloan Kettering found that mRNA itself carries cancer CAUSING changes – changes that genetic tests don't even analyze, flying completely under the radar of oncologists across the globe. So now, it's time for independent laboratories that are not vaccine manufacturers (or hired by them) to run diagnostic testing on the Covid vaccine series and find out if these are cancer-driving inoculations that, once the series is complete, will cause cancer tumors in the vaccinated masses who have all rushed out to get the jab out of fear and propaganda influence. Welcome to the world of experimental and dirty vaccines known as mRNA "technology."
MEDICAL SHOCKER: Scientists at Sloan Kettering discover mRNA inactivates tumor-suppressing proteins, meaning it can promote cancer
Debra Heine, American Greatness: Over  9,100 medical doctors and scientists have signed a document charging policy-makers with potential "crimes against humanity," accusing them of preventing physicians from providing life-saving treatments for their patients and suppressing open scientific discussion.
Heroes of the Pandemic – Meet 15 of the leading physicians and scientists at the forefront of the counter-narrative on COVID-19.
Jon Rappoport, No More Fake News: Throughout this false pandemic, I've been listing and explaining the falling dominos:
The false claim that a virus exists.
The development of a diagnostic test to detect the virus that doesn't exist.
Based on the test, the publishing of sky-high case numbers, all of which are obviously meaningless.
Based on the false case numbers, and absurd computer projections of cases and deaths to come, the imprisoning of people in their homes, the closure and destruction of businesses, the torpedoing of economies, and then…
The introduction of a highly destructive vaccine as the solution.
These are the consequences that flowed from the fake "discovery" of a new virus.
The virus that doesn't exist: lies and consequences
Peter R. Breggin, MD: Kirk Milhoan, MD, PhD: This is a man who deserves our highest esteem. Like so many other honorable, truth-seeking physicians, when COVID-19 strikes his community, he begins successfully treating his patients with the best, most scientifically documented treatments, including hydroxychloroquine, ivermectin, and steroid inhalants. Among his first 100 patients, only two are hospitalized, and they were already very ill before reaching him. None of his patients die. For this… for successfully treating COVID-19 patients despite a government campaign to leave these sick people without treatment…he is now under hateful attack, a situation so bizarre I will let him tell the story on this video.
A Hero in a Life of Service
https://www.brighteon.com/653b0e3a-8d04-401d-980a-062ad0e90451
The Richie Allen Show Wednesday October 13th 2021: Back in 2016, Oxford University graduate Dr. Katherine Horton reached out to the show. She holds a masters in particle physics and has had a very impressive career, including working at CERN. Katherine told Richie then, that she was a Targeted Individual. Katherine believed that she and her family were being harassed with energy weapons and something called gang-stalking. Katherine was a compelling witness. She came back today to talk about Havana Syndrome. CIA agents believe that they are being targeted by directed energy weapons in Cuba and beyond. Katherine tells Richie that the weaponry has become much more sophisticated and dangerous in recent years. She also discusses the Covid pandemic, the mRNA vaccine rollout and explains why she believes all of it is connected to the Targeted Individual phenomenon.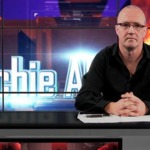 Richard D. Hall, Rich Planet: The findings of two separate scientific groups that have analysed the contents of COVID-19 vaccines and found what looks like nano technology. Can anyone help with further analysis of these damaging vaccines?
Dr. Vernon Coleman: International best-selling author and retired medical doctor Dr Vernon Coleman explains how the Government and the medical establishment conspired to kill millions through a systematic programme of genocide – and how they're planning to make health care even worse, using the myth of global warming as an excuse.
More Evidence 'They' want You Dead:
https://brandnewtube.com/v/wF9PqO
Mike Ryan, Asia Pacific Today: David McBride is an Australian whistleblower. In 2011 and 2013, he served in Afghanistan as a military lawyer to the Royal Australian Regiment and Australian Special Forces.
Over two deployments, he became increasingly concerned that the war was dictated by politics rather than the best interests of Australians and Australian soldiers.
David McBride made information on war crimes committed by Australian soldiers in Afghanistan available to the ABC.
This followed Formal complaints David McBride had made internally in 2014 that were dismissed by members of the Australian Defence Force.
Australian Defence Force whistleblower David McBride may face 50 years in prison
***
also
***Please be sure to check out Nexus Magazine's rolling Alternative News Project (in the right-hand side bar). It is constantly updated, several times a day.